shrub supper club

A year after college, my best friend Peter Diamond and I were feeling creatively stifled by our day jobs and created the Shrub Supper Club.

We wanted to create a space that attracted like minded individuals who were curious and creative, but also a little dark.

We threw a series of very underground existentially themed dinners that in resprospect were borderline immersive theater including:
• "Wish You Were - A Post Apocolyptic Tiki Bar"
• "Help I'm Alive - An existential dinner party" -
• "The Most dangerous Game" A speed dating event








---
wish you were here
A POST APOCOLYPTIC TIKI BAR

In a decrepid warehouse that served as our friends bands practice space, we threw an event that felt like it was in an underground bunker.

We took a dark take on Tiki and hosted an event at the last tiki bar on earth in the wake of a fictional apocolpyic nuclear war.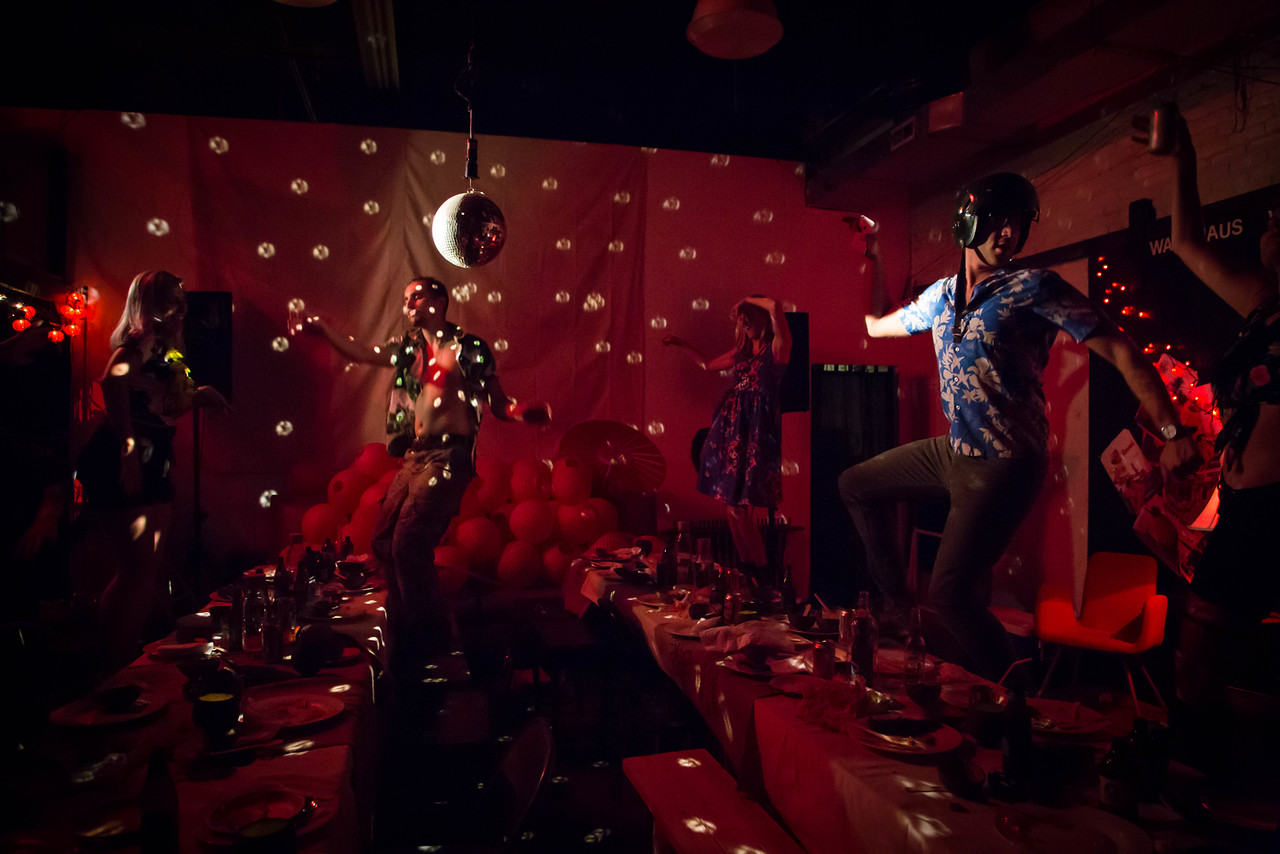 ---
Sourcing & Fabrication

We fabricated a custom bar using old doors and sinks and found beautiful old vintage mirroed furniture to seve as a back bar.

We got coconut shells and tin cans as glasses for our custom cocktails. And created a palm tree forest using cardboard.
---
---
HELP, IM ALIVE.
AN EXISTENTIAL CRISIS PARTY

The first event Peter and I threw was the existential crisis party at Soho House. Being in our early 20's, the only thing on our minds was the future, ultimately leading us into our own respective spirals. So to cope, we threw this event.

The idea was built around constructing a large neon church, being that religion is often a starting spot for existential crisis.

From there we created an antihumor parlour game to break the ice with visitors, before they were seated to a dinner with existentially appropriate entress.

Each entree was either named to provoke existential conversation, or caused people to question what they do and do not consider food (cow tongue, sweet breads, crickets, etc).