---
Pitchfork Music Festival
Berlin 2020

The 2020 Pitchfork Berlin Festival was to be the first Pitchfork festival held in Germany, in the historic tent shapes Tempodrom.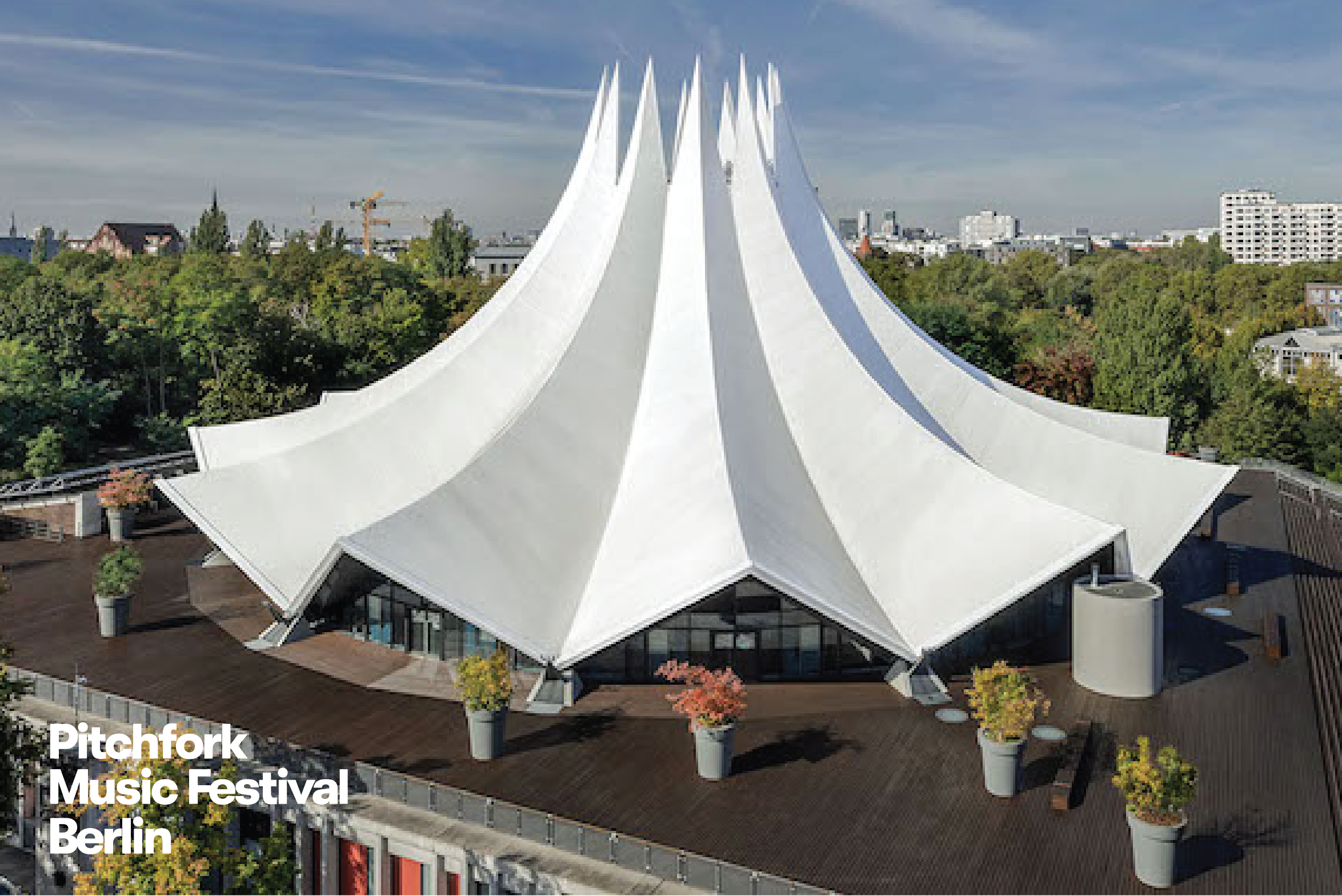 ---
IDENTITY

The Identity was a playful take on brutalism, using a combination of stacking blocks and stone textures, peppered with abstract objects to further enforce an MC Escher style sense of depth and space.
---
Graphic Design


The design and type setting were meant to further enforce the dimensional aspects of the graphics on mutiple scales and surfaces.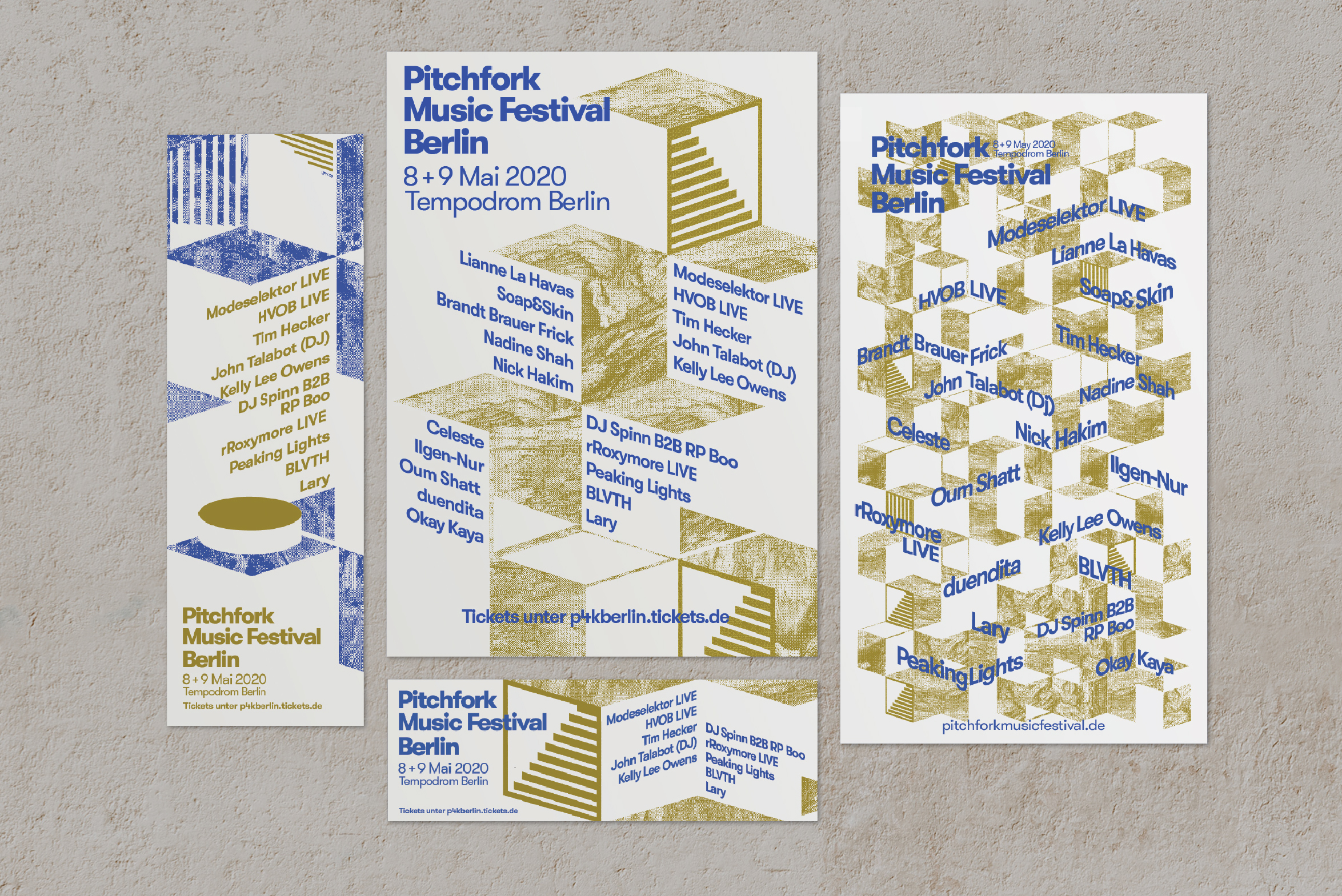 ---
Motion Graphics


To counter the heavy static nature of the blocks, we added simple panning texture across the facades to make the imagery seem a bit lighter.
---