---
Full Presentation Deck

For the final round of interviews I submitted a comprehesive apporach to the new album, including an analysis of previous albums and the world DJ & The Indications has created.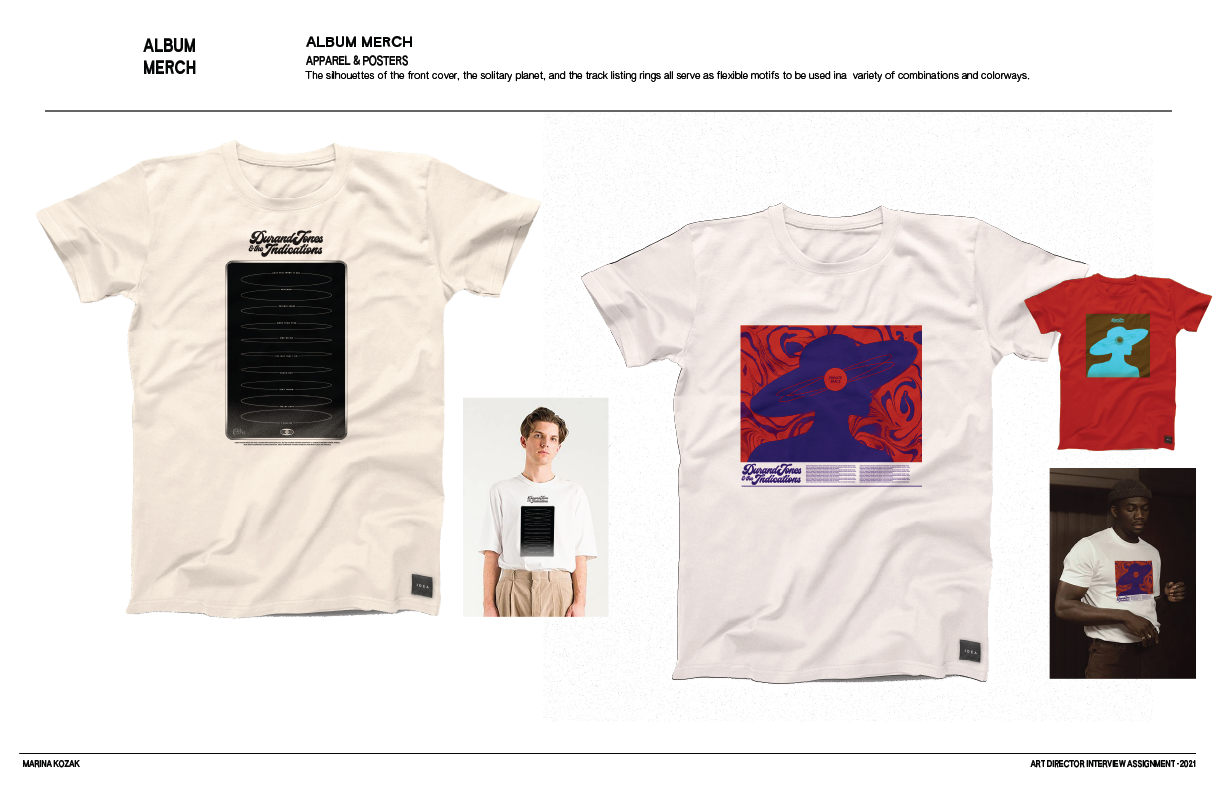 ---
Album Art

The Identity was a playful take on "private space". if you look closely the silhouettes is actually a cutout into ones own "private space.
---
Posters

---
Merch

Considering the demographic of DJ is made up of both your average music lover, and very stylish, more polished consumers whose aesthetic is inspired by the same era as that of DJs music, it made sense to create both low end and high end merch, like these t shirts, but also a silk pocket scarf, and also a full printed cuban collar shirt.
---