Camp guides
A series of small camp guides placed in each of the guests' room to inform and entertain a weekend at camp.












---
muk luks
Camp Wandawega worked directly with Muk Luks to create a series of authentic feeling "Camp Socks" for the winter collection at Anthropologie.

The packaging also included a sticker, and an authentic wax paper slip that included cheeky instructions and a history of the famous Muk Luks.
---
playing cards

Inspired by vintage playing cards, this set for Camp Wandawega includes illustrations of various locations at the camp, authentic photos of the lake back in the day, and a commemorative Joker card for the unoffical camp mascot, and beloved family member, Frankie the dog.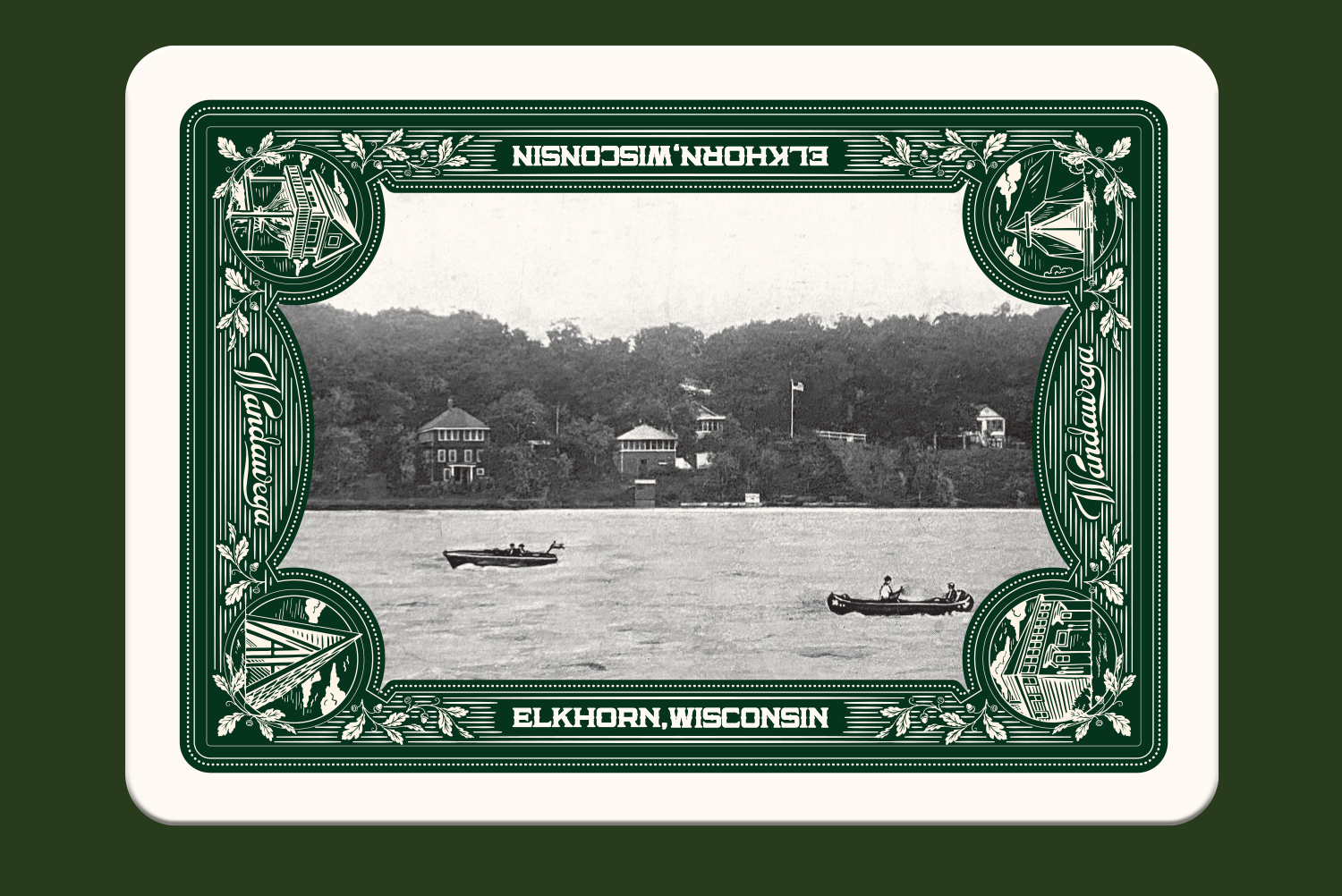 ---
pins

A set of pins based on real hunting pins used in the Wisconsin area.

---
SOHO HOUSE EVENT

A Scavenger hunt and custom bottle cocktails for a Soho House Chicago members only event at Camp Wandawega